The Top Team for Water Heater Repair in Raleigh, NC, and Nearby Areas
Optimal Plumbing Solutions is your top source for water heater repair in Raleigh, NC, and surrounding areas. Whether you have a conventional or tankless unit, our plumbing technicians will do everything possible to fix it. If replacement is the better option, we'll guide you through the process of choosing a new water heater for your home.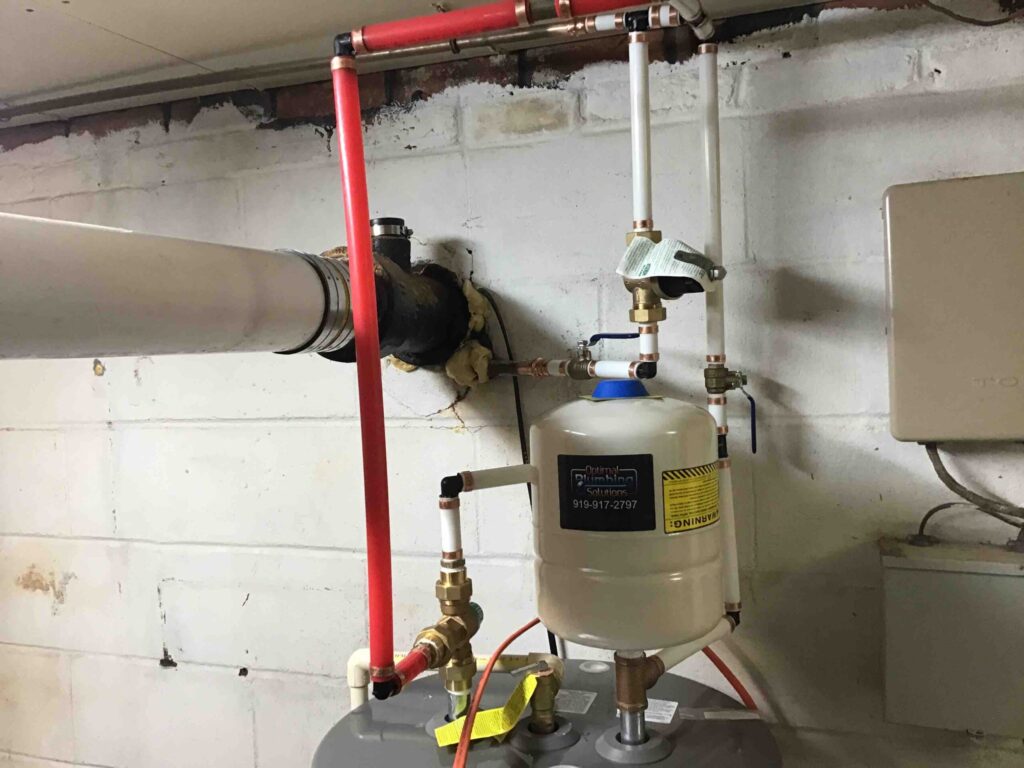 Why Professional Water Heater Repair/Installation Is Important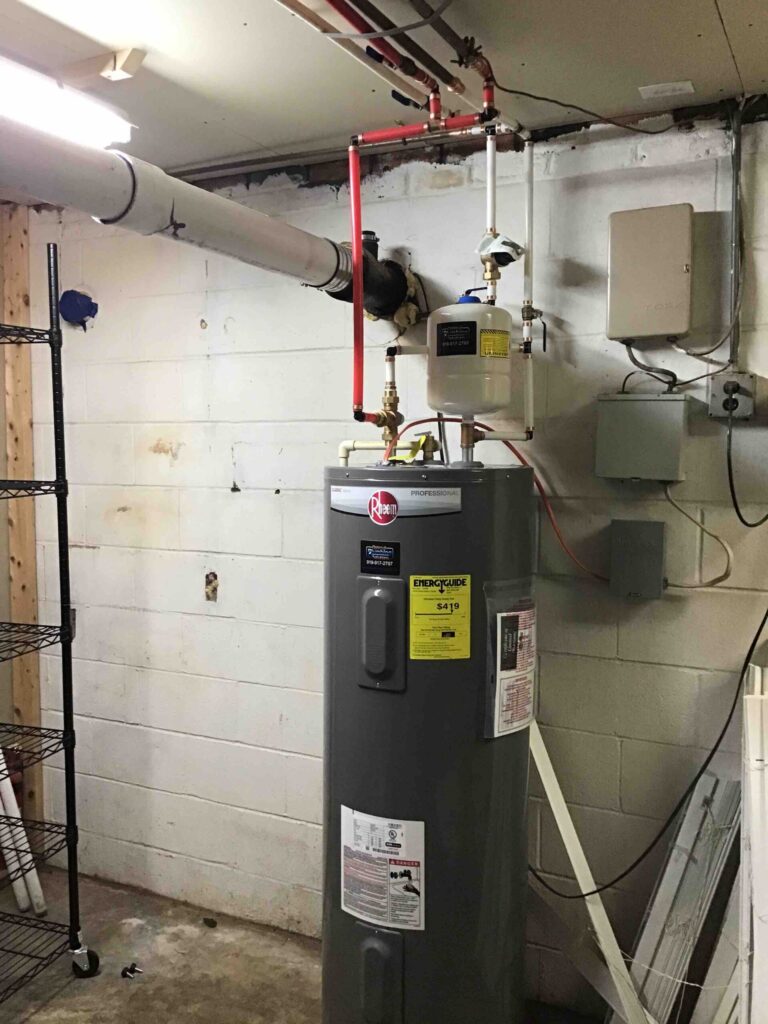 More often than not, repairing a water heater is going to be more successful and cost-effective if it's done professionally. Our technicians have the necessary parts for all common residential water heaters, which ensures repairs are made correctly and safely. Also, we're able to check for any related issues that may need to be addressed. Professional water heater installation is important as well since connections need to be safely and properly made. You'll also know for sure you're getting a water heater correctly sized for your home.
Common Issues
Gas, electric, conventional, and tankless water heater units can all be affected by similar problems at one time or another. The more common issues include ones involving:
Water temperature irregularities
Poor hot water quality
Leaks from the tank or parts that carry water
Faulty, failing, or warn parts
Contact us about water heater replacement or repair at the first sign of a problem with your home's source of hot water. Signs associated with water heater issues it's best to keep an eye out for include:
Complete lack of hot water
Water or moisture around the water heater
Rust-colored water coming from your faucets
Heated water running out too soon
Unusual noises during operation
How Does the Water Heater Repair Process Work?
The first step is for our plumber in Raleigh, NC, or the surrounding areas to determine the nature and full extent of the problem. After this is done, we'll let you know what's going on with your water, explain the options available, and take the steps necessary to restore your access to hot water. This may involve replacing faulty parts, making a few adjustments, or fully replacing your water heater. We serve:
Water Heater Repair/Service FAQs
A Team That You Can Depend On for Water Heater Services
Nobody appreciates being without hot water, especially at inconvenient times. The good news is we have well-stocked trucks and an experienced team of local experts ready to help. Family-owned and -operated, we're a plumbing company that treats customers right with water heater installation, repair, or replacement service that includes:
Convenient scheduling options
Respectful, personalized service
Competitive, transparent pricing
On-time appointment arrivals and complete cleanup when done
Give Our Water Heater Service Pros a Call Today
Certified technicians from Optimal Plumbing Solutions can help you with any concerns or issues you may have about your home's water heater. With any residential plumbing services we provide in Raleigh, NC, and nearby areas, your satisfaction is guaranteed from the moment you contact us. Call us or fill out the form today for fast, local water heater service, particularly: