Efficient and Affordable Drain Cleaning in Durham, NC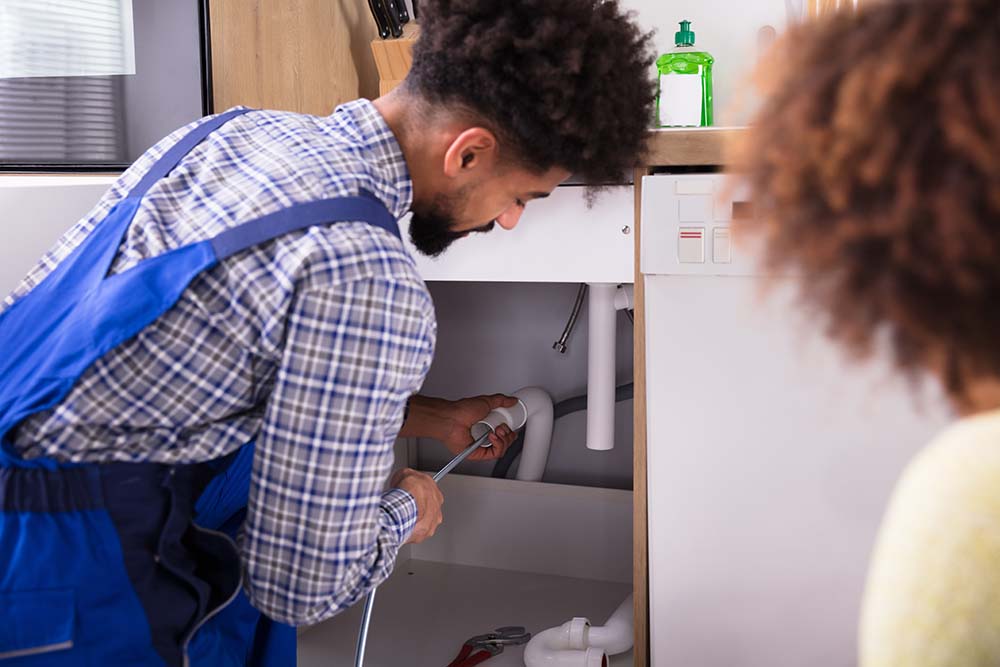 It's not uncommon for homeowners to experience a drain blockage issue at some point. Whether it's from a clog caused by food waste, soap residue, or even hair, clearing the blockage and getting your drain flowing again can be a major hassle. The good news is that you don't have to deal with the problem alone. Our expert team at Optimal Plumbing Solutions provides professional drain cleaning in Durham, NC, to help you take care of the issue quickly and affordably.
Routine Professional Drain Cleaning Is Advisable
A clogged drain has many more negative effects than meets the eye. Aside from the inconvenience of standing water, a blocked drain can lead to leaks and even cause significant water damage to your home. Moreover, this can also create an ideal environment for mold growth, putting your family's health at risk.
Instead of simply waiting for bigger problems to arise, it's crucial to act as soon as you notice any sign of clogging. Regular drain cleaning services will benefit you by:
Keeping your drains free-flowing and efficient
Preventing leaks and water wastage
Increasing your drain's lifespan
Saving you money on costly repairs
Telltale Signs That A Drain Cleaning Is Needed
It's wise to be aware of the warning signs that you might need professional drain cleaning. The most obvious is slow drainage in your sinks, bathtubs, and toilets. Gurgling sounds from your pipes could also indicate a blockage that needs to be cleared. Other signs include:
Nasty smells coming from your drains
Presence of mold and mildew near the drain area
Pest infestation, such as cockroaches and flies
Water backing up into other fixtures when using one fixture
Why Your Drains May Be Clogged
Some of the most common sources of clogging are food waste, soap residue, hair, grease and oil, and foreign objects that get stuck in the drain. Tree roots and other debris can also compromise the main sewer line, leading to major blockages and future damage if left unchecked.
What Our Drain Cleaning Services Consist Of
Drain inspection with the help of a specialized camera is usually the first process during professional drain cleaning. The inspection is performed to determine the source of the blockage and its severity. Once the cause is established, our technicians can perform drain snaking or use other specialized tools to clear any obstruction and restore full drain flow.
Hydro jetting is an eco-friendly method that can be used to rid your drains of any debris. This involves using high-pressure water to break up and flush out stubborn blockages from your pipes.
DIY Cleaning Can Be Problematic
It's easy to be tempted to try and tackle drain problems on your own, as it's often cheaper than hiring a professional. However, this can be disastrous in the long run if not done correctly. Without proper equipment and adequate expertise, you might not be able to get rid of the blockage completely. Worse, you could end up causing more damage to your pipes and drainage system. It's always best to work with a reliable plumbing team that can administer personalized solutions safely and effectively.
Why Trust Optimal Plumbing Solutions
As a family-owned drain cleaning company with over 15 years of industry experience, we are dedicated to delivering high-quality services to our local residential clientele. We have convenient scheduling options to fit your busy schedule and upfront, fair pricing to match your budget.
Talk to Our Experts Today
Optimal Plumbing Solutions is the company to contact for all your drain cleaning needs in Durham, NC, and its surrounding areas. Our certified and experienced technicians are more than happy to guide you through the process and answer any questions you may have. Call us today to request a service visit or fill out our online form for an appointment.